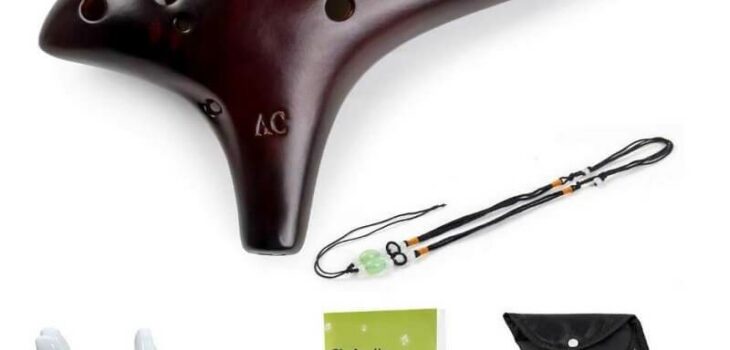 Price: $35.00
Sale price: $33.99
Coupon Code
Description:
This is a high-quality professional dolomite ceramic ocarina designed to be a musical instrument.
A 12-hole ocarina with a smoked burn design.
The fine craftsmanship of dolomite surface finishing.
The key is A4-F6, including sharps and flats, tuned in the key of Alto C.
Can make a beautiful and natural sound.
Includes a music notation for novice and a piece of exquisite lanyard to satisfy your taste.
Great gift for a music lover, collectors.
Specifications:
Material: Dolomite Ceramic
Tone: Alto C
Item Size: Approx. 19 * 10 * 6cm / 7.5 * 3.9 * 2.3in
Item Weight: 214g / 7.5oz
Lanyard Length: 33cm / 34.2in
Package Size: Approx. 19.5 * 13 * 8cm / 7.7 * 5.1 * 3.1in
Package Weight: 345g / 12.2oz
Package including:
1 Holder
1 Ocarina
1 Carry Bag
1 Lanyard
1 Musical Notation
Price: $35.00
Sale price: $33.99
Coupon Code