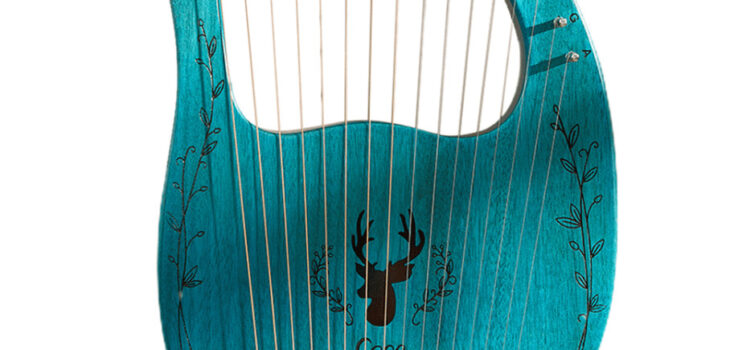 Price: $78.00
Sale price: $69.98
Coupon Code
Description:
The lyre harp is carved from a piece of mahogany, high hardness and density wood are strong enough to keep it in tone and avoid the string force into the wood. The instrument is a warm voice with a pleasant tone.
It is equipped with 16pcs durable steel strings. And adopt the box-type resonance cavity structure, making its volume higher. The tone is ringing and can fill in a whole room. The shorter the string is, the higher tone you get.
Exquisite details design: The saddle can transmit the vibration better; With a loop end design for more stability and keep it in tune.
Round off its corners and edges with 3D polishing technology, more comfortable and safer to hold.
Comes with a tuning tool—a tuning wrench, you can use it to adjust the tension of strings.
Easy to play and wide use, a great string musical instrument for kids, adults, beginners, friends, bands, etc.
Specifications:
Item Type: Harp
Main Material: Solid wood and steel
Color: blue/Red
Number of String: 16
Item Size: Approx. 38 * 27 * 3.5cm / 15 * 10.6 * 1.4inch
Item Weight: Approx. 800g / 28.2oz
Package Size: 40 * 30 * 8.5cm / 15.7 * 11.8 * 3.3inch
Package Weight: 1000g / 35.3oz
Package including:
1 16 String Lyre Harp
1 Tunning Wrench
3 Picks (random colors)
1 User Manual
Price: $78.00
Sale price: $69.98
Coupon Code