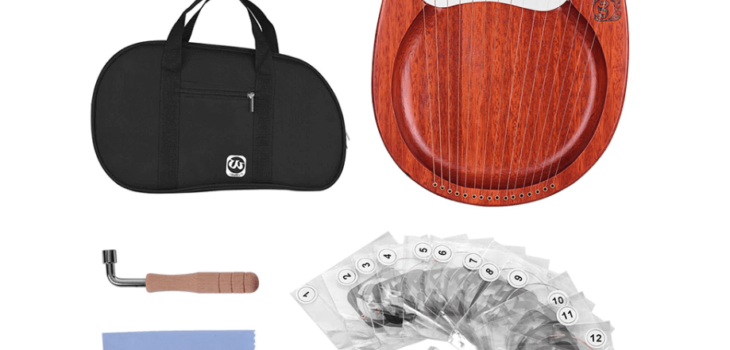 Price: $122.00
Sale price: $120.00
Coupon Code
Description:
The wooden lyre is a string instrument known for its use in Greek classical antiquity and later periods, compact size and lightweight.
16 metal strings design, which can make melodious and bright sounds while playing them with your fingers.
Mahogany solid wood body with special concave design, smooth surface, exquisite workmanship.
Including a tuning wrench, you can use the wrench to adjust the tension of string by turning clockwise or counterclockwise.
Comes with a carry bag, you can take the lyre with you conveniently when you go to travel or go to parties.
Specifications:
Material: Mahogany
Item Size: 27 * 37 * 3.5cm/ 10.6 * 14.6 * 1.4in
Item Weight: 1290g/ 2.8lbs
Package Size: 41.5 * 30.5 * 8cm/ 16.3 * 12 * 3.1in
Package Weight: 1960g/ 4.3lbs
Package including:
1 Lyre Harp
1 Carry Bag
1 Tuning Wrench
1 Cleaning Cloth
1 Extra Set of Strings
1 Users' Manual
Price: $122.00
Sale price: $120.00
Coupon Code