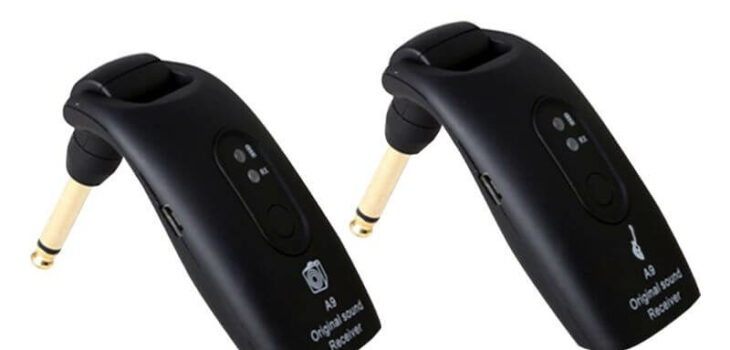 Price: $48.00
Sale price: $42.00
Coupon Code
Description:
Wireless transmitter and receiver set designed for electronic music instruments like guitar, bass, etc.
2.4G uncompressed wireless signal transmission, low noise and latency.
Built-in rechargeable battery, long working hours, and comes with USB cable for convenient recharging.
280 degree rotatable 1/4 inch plug, available for instruments with input jack in different positions.
Supports 6 sets of devices working at same time, one-to-one and no-interference.
Specifications:
Material: ABS
Color: Black
Size: 116x43x17mm/4.57*1.69*0.67″
Frequency range: 2.4 GHz-2.48 3GHz
Frequency Broadband: 20Hz-20kHz
Transmission delay: less than 12.5ms
Charging interface: USB
Charging time: 2 hours
Use time: 4 hours
Battery: built-in 3.7V 600mah rechargeable lithium battery
Package including:
1 Transmitter
1 Receiver
1 USB Charging Cable
Price: $48.00
Sale price: $42.00
Coupon Code