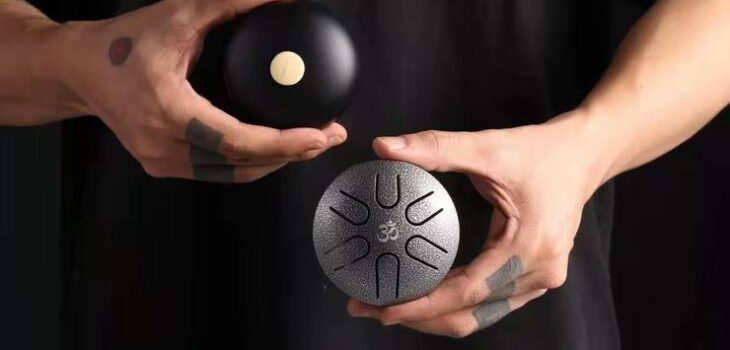 Price: $62.00 USD
Sale price $35.00 USD
Coupon Code
Description:
Premium Quality – High-grade steel, circular design with multiple surfaces and can produce tones.
Clear Sound – Handcrafted by artisans, it can produce a clear, ethereal, Buddha-like sound. Applicable to many fields, including educational music, mind healing, yoga meditation, and so on.
6 Tuning- There are 6 total sounds in A tuned, which has a wider sound and can play more music. With a large number of tracks (not included), even beginners can play pieces that are extremely easy to match.
Easy to play – you can play it easily with noted drum mallets or with your hands and the note bars will help you make great sounds.
Applications – Great for personal meditation, yoga, zazen, music therapy, performance, and more. The perfect Christmas screen-free musical gift for kids and beginners.
Specifications:
Type: Steel Tongue Drum
Material: Steel
Quantity: 1pc
Item Color: Silver/Black/Golden
Item Size: 3inch
Net Weight: 200g / 6.48oz
Price: $62.00 USD
Sale price $35.00 USD
Coupon Code