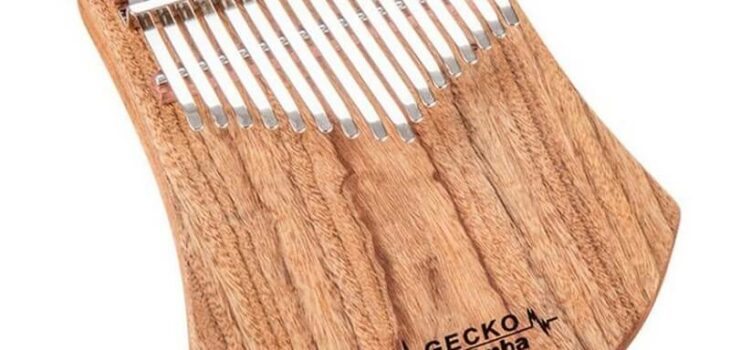 Price: $49.00
Sale price: $42.00
Coupon Code
Description:
It is right time for you to have Gecko Kalimba–A real musical instrument other than a TOY! Enjoy your family reunion with Gecko Kalimba!!
Special High-quality Materials: As the material structure of camphor wood is suitable for making musical instruments,
the sound extends the sound length, and when you press the key once, the resonance of the sound can be maintained for
8-10 seconds at most.
Basic Function: There are 17 scales, B major, 1, 2, 3, 4, 5, 6, 7, 1, 2, 3, 4, 5, 6, 7, 1, 2, 3, can play most simple
music, easy to play chords.
Easy To Carry: stro This product includes a cloth bag, you can always carry kalimba at any time as you like.
Study Guidance: With our professionally produced kalimba learning booklet, it introduces the use and performance method of kalimba in detail.QR Code to watch our video to learn as we guide you and communicate with you.
Video:
Specifications:
Condition: 100% Brand New
Material: Camphorwood+Metal –Fragrant smell of Camphorwood is good for Health(cancer prevention, Depression alleviating) and Wealth.
Weight: Approx. 485g / 17.1oz
Size: Approx. 18.5×14.5×3.5cm / 7.3×5.7×1.4in
Kalimba Plate thickness: Approx. 1.3-1.8cm/ 0.5-0.7in
Major: B Major
Style: 17 Pitches B Major Curved Edge Designed Resonance Board Style Kalimba (without Resonance Box)
Pitch Names: B3, C#4, D#4, E4, F#4, G#4, A#4, B4, C#5, D#5, E5, F#5, G#5, A#5, B5, C#6, D#6.
Package including:
1 Kalimba
1 Piano bag
1 Teaching material
1 Instruction manual
3 Sound stickers
1 Tuning hammer
1 Cleaning cloth
1 (boxed)
Price: $49.00
Sale price: $42.00
Coupon Code