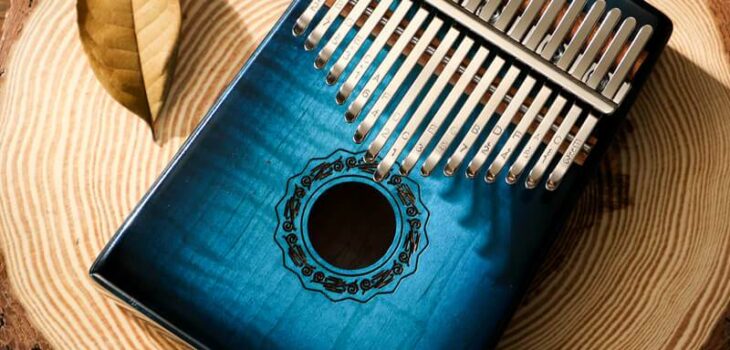 Price: $52.99 USD
Sale price: $39.99 USD
Coupon Code
Video:
Features:
HIGH-QUALITY FACE: Handcrafted Kalimba crafted with Maple wood and polished steel bars brings you the best
possible sound quality.
PORTABLE – small in size and comes with a cloth bag for carrying and storage.
GREAT SOUND: All keys are tuned to create the perfect sound for the ears.
Classic gradient paint. Front round hole design, the soundbar drives the round hole to resonate, expand
treble sustain, the sound is more flexible, and it can do warm and slow, long and lively songs well. Classic
Gradient painted surface, good color texture.
Material:
The "Tiger pattern maple" natural wood was chosen for the body.
Tiger maple is produced in the northeastern region of the United States. It has dense wood, beautiful and fine pattern
gloss. It is named for the tiger back pattern and is a premium wood for making musical instruments. Its sound is clear
and bright, giving people empty inspiration, the mid and high sound frequencies are relatively stable and
strong and powerful resonance. It is the preferred material for making Kalimba.
Ore . metal keyboard
It is made of ore metal with enhanced toughness and a down key design, which can relieve finger pain while playing.
long-lasting and more suitable for performance.
Package Included:
1 kalimba
1 Tuner Hammer
1 Instruction Book
2 Sticker
1 Piano clothing Pouch
1 Cleaning Cloth
Price: $52.99 USD
Sale price: $39.99 USD
Coupon Code