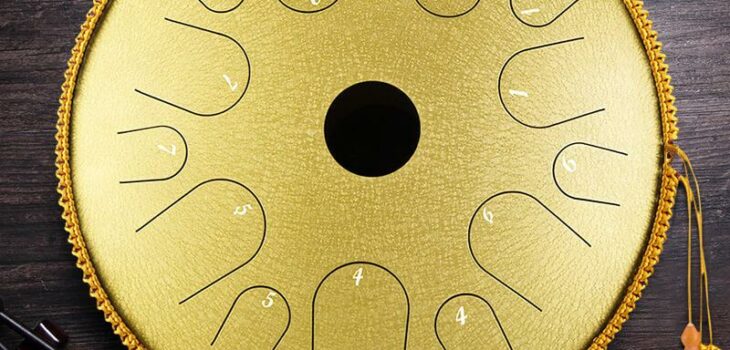 Price: $220.00
Sale price: $199.00
Coupon Code
Description:
This copper steel drum is made in a closed high-temperature furnace, and nitrogen decomposes to produce a large number of acctive nitrogen atoms. The drum steel surface fully absorbs nitriding and effectively provides hardness and wear resistance.
Video:
Handcrafted by steel and titanium alloy technology and electroplating varnish, it forms a protective film on the surface of the drum, which is not easy to corrode and will not peel off the paint. The delicate cutting process, the sound is more perfect, it can deeply defeat the soul. Voice Suitable for musicians, recording studios and Yoga studios all over the world.
– High-grade steel-titanium alloy material, strictly hand-tuned and precisely hand-cut, every trebleis perfect.
– No musical background is needed, just follow your heart to explore, and its ethereal sounds can purify your mind and soul, and makes you achieve inner peace.
– You can play it with the included drum mallets or with you hands, and the included note sticks enable beginners to learn and play it more easily.
– Great for personal meditation, yoga practice, zazen, music therapists, performances, religious activities, etc.
– Comes with a carry bag for convenient transport, you can bring the drum with you wherever you go.
– Perfect for yoga and meditation.
– Help you relax
Specifications:
Product Name:Steel Tongue Drum
Material:Stainless Steel
Color:Black; Purple
Scale:14 inch 14 tone C key
Package including:
1 Steel Tongue Drum
1 Drum Storage Bag
1 Pair of Drumstick
1 User Manual
Price: $220.00
Sale price: $199.00
Coupon Code