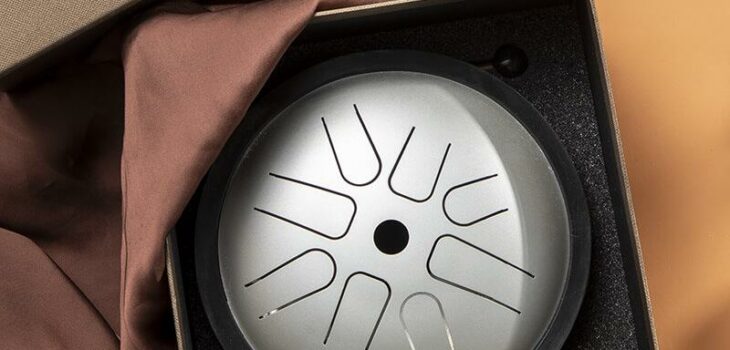 Price: $62.00
Sale price: $50.00
Coupon Code
Description:
This mini hand drum can play with the 15-note tank drum as a "Matched Pair". It replaces and optimizes the shortcomings of the 15-tone drum in the high range.
Video:
This treble drum comes in the key of D, it is much smaller but in a higher pitch.
High-Quality Steel Tongue Drum: 6-inch portable steel tongue drum, adopts high-grade carbon steel material and special matte surface design, exquisite workmanship.
Graceful & Ethereal Sound: Handcrafted by artisans, the tongue drum can make beautiful, clean and ethereal sounds; 8 tones design allows you to play some simple songs.
Easy and Fun to Play: Just using the mallets or your hands to beat the drum tongues, even beginners can play wonderful music, and the stickers will make it easier to learn and play.
Wide Applications: Perfect for personal meditation, yoga practice, zazen, music therapy, musical education, performances, etc.
Portable Gifts Packaging Box: Comes with a decent box for convenient storage and transport, you can carry the tongue drum with you during traveling.
Specifications:
Color: White/ Black(optional)
Material: Carbon Steel
Package including:
1 * Steel Tongue Drum
2 * Drum Mallets
1 * Drum Bag/box
2 * Sheet of Stickers
Price: $62.00
Sale price: $50.00
Coupon Code